Finding the right marketing coach for your digital agency can be daunting.
You have so many options at your fingertips.
You will be looking for a coach and coaching programme that ticks all your boxes, providing you with the best fit for what you want to achieve.
In this blog, my aim is to aid your research efforts.
Here you'll get a behind the scenes look at how I typically support my Wunderstars 1-on-1 marketing coaching clients.
Every Wunderstars 1-on-1 coaching journey is unique
This is because every growth-minded agency owner has different aspirations and needs to overcome different hurdles in pursuit of their personal and agency growth goals.
So when it comes to describing the potential coaching journey to you the devil is truly in the detail.
Did I get this British idiom right? 🙃
As your agency's marketing coach, I will do my best to help you to:
Identify and achieve your goals
Overcome your individual challenges
Deliver your desired transformation
Attract more of your best fit clients with ease!
Nail your time management and sales so that you can grow your agency with ease.
And because Wunderstars is a 1-on-1 marketing coaching programme, individually tailored to you, we can achieve all of this with your business stage, strengths, preferences and learning style in mind.
Before we move on, let me reassure you.
With Wunderstars you're in good hands because as your marketing coach, I bring 22 years of real-world marketing and branding experience.
I'm a qualified Chartered Marketer and I've honed my coaching approach, systems and processes since launching the Wunderstars programme in 2019.
I've supported dozens of digital agency owners from across 3 continents in successfully taking the next steps in their business growth journey.
Don't just take it from me.
Here's what Imogen Allen, one of my favourite original Wunderstars says about Wunderstars 1-on-1 coaching.
A quick overview of the typical marketing coaching milestones
If you only have a minute to learn more about the Wunderstars experience, here's a summary of the key milestones in your marketing coaching journey:
Review what you are currently doing
Identify future goals and opportunities
Plan what needs to be done next
Break it down into monthly actions
Getting it done – with tons of guidance, accountability & empathy.
Why not join me on a quick Zoom call for a non-obligation chat?
If you prefer reading as you research this, let me show you all the details below.
An in-depth overview of the Wunderstars marketing coaching experience
Here I'll introduce you to what happens during each of the main steps of the Wunderstars coaching experience, from an initial chemistry check to you hopefully achieving your desired transformation by working with me.
Step Zero – A chemistry call to see if we're a good fit
You might have seen me speak at a digital marketing event, watched some of my YouTube vlogs, or received my weekly WunderMail emails for a while.
When people express an interest in the coaching programme, I schedule a first 'chemistry call'.
My aim is to explore whether or not you face the kind of agency-building challenges and have the kind of marketing goals that I can help you with.
Should these fall outside my areas of expertise, I'm always happy to make introductions to get you the help you need.
There's always enough cake to go around and I'm a big fan of supporting each other.
Just check out my vlogs and you'll discover that I regularly offer shout-outs to my colleagues and amazing agency owners across the globe.
Why I don't ask you to complete an application form
Now some coaching programmes use a formal application process for vetting new candidates, in my opinion this sounds a little too much like a marketing ploy.
Instead if you've expressed an interest, we'll have an actual Zoom call.
I enjoy getting to know different agency owners and in this way I can tailor my questions to your answers on the spot, rather than making you complete a fancy, yet static application form.
During the chemistry call I want to find out if you're coachable:
Are you ready to change what you do with my guidance?
Are you not afraid of taking imperfect actions?
Do we get along as people?
Why does it matter that we click as people?
I work from home and my husband often comments that he hears laughter from my office.
This is because I'm in the lucky position to work with my best-fit clients. (The ones who get what I do, are fun to work with and trust my processes).
And this is really important to me because life is too short to not enjoy the kind of work you do.
And I also know that if we have good chemistry, you're more likely to commit to getting the best possible results from the coaching by putting in the work.
After all, coaching is not a done-for-you marketing service.
You get outstanding results by doing the work yourself.
If you're intrigued why we might not be the best fit for each other, read this blog.
Once we establish that Wunderstars marketing coaching is a good fit for you, we'll book our first coaching session using my online scheduling tool Calendly.
You'll receive your first monthly invoice (which needs to be settled before our session) and a personalised onboarding email outlining the next steps.
In this email I offer more detail of what you can expect during our first coaching calls and I encourage you to consider what your version of success looks like.
Plus I send you a short onboarding questionnaire which makes it easier for me to better understand your business, aspirations and current approach to time management. More on that in the next section.
You can also discover 5 reasons why you might not enjoy working with me as your marketing coach in this blog.
Step One – The Wunderstars marketing coaching onboarding process
Did you know that I only ever take on 2 new coaching clients per month?
This is because I really want to get to grips with your business and your coaching needs as quickly as possible.
Thorough onboarding sets us up nicely for coaching success.
I kick this off by sending you a brief questionnaire to help me better understand your business.
This is a handy Google form and completing it will take you around 10 minutes.
You'll be asked to share feedback about your business, provide a list of the projects that have been on your to-do list for a while and to offer a quick overview of your services.
Furthermore this questionnaire gives me a little insight into how organised you are as a business owner.
I ask you for a screen-shot of your most recent weekly diary and a description of your typical working week.
All information is kept confidential and it's absolutely fine if you can't answer all of the questions.
This is a helpful tool for both of us to speed up the 'getting to know your business stage'.
Plus you get to select your favourite meeting days and productivity tools for our collaboration.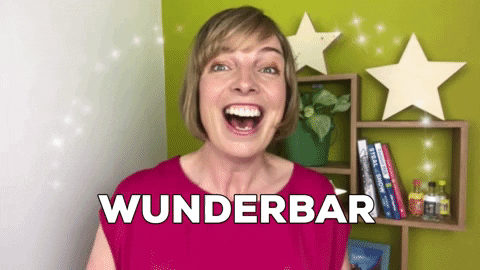 Why do I ask about your time management approach so early?
Having worked with dozens of typically busy agency owners working with too many 'rubbish clients' to have any time left for working on their business rather than in it, I know you're likely to need to carve out more time for working on your business (on a regular basis!), in order to get the results you want for your agency.
Don't panic. I won't ask you to make drastic changes overnight, but we'll work out a bespoke and improved time management approach that is doable for you and that fits your circumstances well.
Some clients call me their 'feel-good' coach because I'm really good at making you feel less overwhelmed by helping you to get more organised and selfish with your time.
I usually recommend you make time for 3 agency growth accelerator slots to work on your processes, marketing and sales:
Let's assume you're now all set for your first coaching session.
Step Two – What happens during our first strategy call?
So the big day has arrived.
We have a 90 minute Zoom session booked in.
Alternatively if you prefer to meet with me twice a month, we split this into two 45 minute strategy sessions.
No two kick-off sessions are ever exactly the same as I'm guided by your priorities and learning needs.
As your coach, I'll always do my best to make you feel at ease straight away during our first session because you'll get more out of our work if you're comfortable with me, the systems and tools we'll be using, including Zoom, shared Google drives and we set up our ClickUp workspace or alternative.
I'll show you briefly how everything works. And if you find you struggle with Zoom or Google documents after our call, I'll record a quick Loom video to offer you a step-by-step guide to using them.
In addition, I ask you a series of questions about how you usually stay motivated.
Plus some more practical questions about how you like to work and like to keep in touch with me.
For example, with some of my clients I keep in touch in between sessions via Facebook Messenger and with others it's via a weekly email.
You'll benefit from these Wunderstars goodies
Just be warned you might receive the odd GIF to help keep you motivated (and a little bit entertained along the way).
And I do love to share handy shortcuts and frameworks with you to make your work easier, including these Wunderstars favourites:
Branding questionnaire
Story finder framework
Best practice social media post examples
Helpful LinkedIn growth checklists
Bespoke content ideas and feedback
Because having some fun, providing you with lots of encouragement, guidance, accountability and keeping your motivation high, are all a big part of the Wunderstars success, more on that later.
What will we cover during our first session?
In addition to better understanding your preferences for working together, we'll explore your:
Version of success
Aims for your business
Goals for the coaching
Marketing skills (I visit all your digital channels prior to our session)
Priorities (what needs fixing first and what can be put on an 'on hold for later list').
I often get a true lightbulb moment with my new clients during our first session.
This could either be solving a branding question you've been pondering on for ages or we uncover what might be holding you back.
My biggest goal for the first session is to learn what transformation you're truly hoping for because this will guide the coaching journey we have ahead of us.
Secondly my aim is to understand what the next steps might be to help you realise your own version of success for your agency.
What transformation are you looking for?
I find it so thrilling to uncover what transformation you're looking for and what keeps you motivated.
I'll ask you lots of different questions to identify what you'll find most helpful.
And to give you a behind the scenes glimpse, here are 5 examples of the type of transformations I've helped Wunderstars coaching clients achieve since 2019.
They started off:
Not knowing where their next lead will come from to now having increased their YoY revenue by a whopping 53%!
Not liking the idea of talking about themselves to now confidently using storytelling and video in their LinkedIn marketing (that generates leads for the agency month after month)
Feeling website shame and overwhelm to now having a 5-star website presence and agency brand that attracts their kind of favourite clients
Having a love/hate relationship with LinkedIn with no clue about how to use the platform properly to securing a project x15 their usual value and oozing LinkedIn confidence
Being the bottleneck in their agency to having everyone in the team trained using well-functioning processes and ClickUp, yay!
What happens if you're not sure what you really need?
Some people know what they want to achieve and can easily communicate this.
If you struggle with verbalising this, don't worry. I've worked with many agency owners.
I've developed agency marketing frameworks to help us identify the next steps according to the stage you're currently operating in.
And I tend to use a rating scale with key success indicators, plus a traditional SWOT analysis. (I promise I can make this fun!)
One of these options will help us to truly understand where you currently are at and what the most promising priorities and opportunities are for your agency going forward.
All of this upfront work will also help us in the future to keep track of your progress.
Ideally at the end of the first session, we have a plan of action emerging for the next 8 weeks.
You'll of course have time to think about this – after all you're the boss!
And it's also worth noting that sometimes goals and actions evolve as new opportunities (or urgent challenges) present themselves.
Let's reduce your overwhelm
I'm a firm believer of reducing overwhelm by: 
Suggesting actions that are achievable
Focusing on 1 or 2 main marketing initiatives over any given 2 month period
Keeping plans flexible enough to deal with life and changing opportunities
Helping you to break down goals into achievable actions and tasks, so that you don't have to spend much time thinking about what to do next, you can just do it
Providing you with 'more hand-holding' and support for the actions that you find super challenging, more on that later.
This is what a typical LinkedIn leads project looks like
LinkedIn has been one of the most popular areas to conquer for many agency owners last year.
So if one of your coaching goals is to find more leads on LinkedIn too, this is the typical process we'll go through:
We identify your LinkedIn goals and skills
We understand who your audience is on LinkedIn and what they're interested in -I've got a fab research tool for this!
We'll review your LinkedIn competition and cherry-pick ideas from their successes
I'll analyse your LinkedIn profile, send you a written report with improvement tips
You write your own LinkedIn copy or my content team can help
You update your profile – bingo you now have a 5-star profile! 
We identify a list of your prospects and I'll teach you how you can get noticed by them
Next we'll work on your content and lead generation efforts.
So in our next sessions we'd develop a LinkedIn content strategy that grows your personal influence on the platform.
I teach you what makes an engaging post and help you draft posts to get you more comfortable doing this yourself.
To help you manage this on an ongoing basis yourself, we identify a doable LinkedIn routine for you.
Next I teach you how to find your most interesting contacts on LinkedIn and how to open fruitful conversations with them.
Building up your confidence slowly is key here. You can totally master LinkedIn.
Step Three – What happens during our regular sessions?
At the end of your session, we book your next appointment.
We record your actions in the Wunderstars Action Planner.
If you find this useful, I share an audio recording of our session so that you can listen back to it to refresh your memory.
If you're a big champion of other handy productivity Apps, I'm happy to consider most.
What matters is that we both have access to the App and that you own the Wunderstars Action Planner – this is your growth journey and these are your actions to take to make it all happen.
We'll review your progress and I'll share feedback, support and additional ideas during each session.
Plus we'll review and update your overall coaching goals every 3 months.
My aim is to help you master new skills and approaches so that you learn to confidently implement them yourself or you're able to delegate them successfully to your own team or an external contractor.
How do we track our coaching work?
One thing I learned is that you're more likely to take action if you get regular accountability.
When you complete your pre-coaching questionnaire you will be asked which productivity system you prefer. Currently these are my clients' favourites:
ClickUp
Basecamp
Asana
Google drive and documents
We keep our Wunderstars action planners in there and you will be set tasks with specific delivery dates.
What kind of marketing support can you tap into
With my extensive marketing and senior-level management experience, I can assist you with many business building areas, last year alone, I provided training in a variety of topics, including:
Power up your proposals
Better Email marketing and lead magnets
Social media workshops for your team
Beat your 'sales call' nerves
Prepare for being a podcast guest
Start a YouTube channel from scratch
Get more organised with your processes and outsourcing
Create your first Loom proposal video or Instagram Reel
Enter awards successfully
Social media post ideas that sell and drive engagement
Internal selling of new ideas to your team to keep them motivated!
I know sometimes you're busy. I'm also happy to provide 'done for you' content services to help you build your content marketing muscle.
Alongside this, we'll identify (or set up) your best-performing lead magnet so that your content helps you to generate regular leads for your agency in no time.
What work do you need to do in between our sessions?
You leave every session with homework which works around the time you have available for working on your business.
The exact actions depend on what we identified as your goals.
How agency owners enhance their time management approach
Here's one example of a growth-minded agency owner who wants to carve out more time for working on their business. Actions might include:
You'll go through your diary and pinpoint how much work commitments you have for your clients, also how much money you make from these
You map this against what your ideal working week and income levels look like.
You identify slots for working on your business and add them to your diary – this is one the best ways of changing how you do things – by making those slots non-negotiable.
You plan for getting more of your best clients – AKA the type of work which is well paid and potentially takes less time.
To help you have quick wins, I encourage you to review who you are currently working with and how profitable your different services are.
Often this leads to you increasing your rates.
So your actions for that month would be to reach out to your existing clients and to persuasively communicate a price increase.
So how do I keep you accountable and motivated?
Every session I ask you what you want to focus on.
And what you'd find most helpful because I want you to get a lot of value from each session.
I adjust the session on the spot with this in mind, whilst also being aware of what you need to do to progress to the next agency growth stage.
We all have up and down days.
Running your own business can be tough at times.
I always invite you to get in touch with me if:
You need that extra boost of motivation
You get stuck with anything
Or you have an exciting new opportunity you'd like to have a chat about.
One of my favourite things to do is to send you encouraging GIFs or to arrange a small reward like an Amazon voucher for a job well done.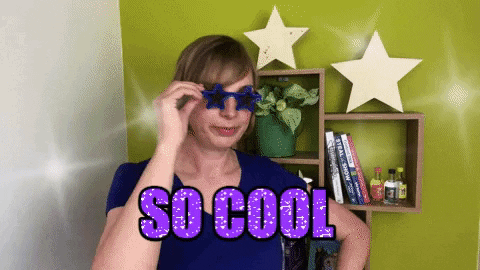 You also can send me new content or other marketing materials to review.
I allocate up to 45 minutes every month for reviewing any new content you might have and for sharing bespoke feedback so that you can make your marketing content and communications even better.
This really works a treat!
How often do you get to see me?
We typically meet twice a month for 45 minutes or once a month for 90 minutes, depending on your preference.
Every week I check in with you with a quick message.
When there is enough demand, you can also join a joint Zoom implementation session with other Wunderstars clients once a month.
This is a brilliant additional opportunity to have dedicated time in your diary to get things done.
Step Four: What happens when things are not working?
I want you to get the best value possible from the coaching.
If the coaching is not what you were hoping for or your circumstances change, you can cancel your place at any time, giving one month's notice.
Sharing your feedback is really important to make the coaching the best it can be for you.
I check in with you every week, to help you make progress.
I regularly ask you how the coaching is working for you.
And if a particular approach or tool is not working for you, we'll try a different one.
For example, one of my Wunderstars felt most productive when using Trello instead of accessing a Google document.
So we created a Trello board for his main coaching project.
Nowadays, we both enjoy ticking off his many achievements.
What's next for you?
If you're still here, reading this blog, thank you for sticking with me.
Why not jump on a non obligation Zoom call with me if you've any questions about the coaching.
I promise you I won't bite.
You can read more about the Wunderstars 1-on-1 coaching programme here.
If you're not ready yet to consider hiring a coach, but you'd like more agency growth tips, download this free ebook.
I interviewed over 30 growth-minded agency owners from across the world and the insights I share here are super inspirational. Enjoy.