It's so exciting when you start out as your own boss. But what if you simply can't find the perfect business name?
All the cool names seem already taken on social and online and you find yourself completely stuck for ideas! I'm going to give you some questions to ask yourself right now to help you find the perfect name for your business in no time.
If you prefer to see me on screen, watch my most popular vlog "Finding the perfect business name". In it I also reveal a sweet secret about my original business name Lollipop Social that will shock you!
FIND THE PERFECT BUSINESS NAME WITH THE RIGHT MINDSET
Now let's start by talking about your mindset When I started my business I had just been made redundant and felt like hiding away. I was scared of being judged. I had a fear of failure. This can really hold you back when it comes to finding a unique business name or even just brainstorming ideas.
I invite you to be aware of these limiting beliefs you may carry around with you.
It's time to tackle them and let go of any negative inner chatter. One thing I learnt about growing my business is that it's all about appearing confident. Because if you don't appear confident, why should your potential clients believe in you?
A unique business name that you love, will boost your confidence like a permanent Sugar High! I need you to channel your inner Alan Sugar or Super Woman hero and say these words:
My clients are lucky to work with me!
Potential clients are lucky to get me!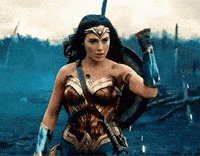 HOW TO FIND THE PERFECT NAME FOR YOUR BUSINESS?
In my experience, there is not one approach which will work for everyone. The most important thing is to get started and not to procrastinate. To make getting started easier, here are some initial ideas to kick-start your brainstorming session:
Completely make up a word. Check out websites like namelix for some out of the box thinking.
Choose a word which relates to your service and how it benefits your clients, or
A word which relates to your location.
A word which relates to your story and your why.
Whatever you do. Don't censor your own brainstorming ideas at this early stage. List everything at this stage which springs to mind. We just want you to get 'warmed up'.
DO YOU HAVE A NICHE ALREADY TO HELP YOU FIND THE PERFECT NAME?
If you have found a niche (Super well done!), use that to guide your naming decisions and use a name which resonates with your niche. And when I say niche I really mean your ideal clients, people who you want to work with and who can afford your services.
BUT WHAT DO YOU DO IF YOU DON'T HAVE A NICHE YET?
Ask yourself, how flexible do you want your business name to be as you evolve your offering?
What if you're still getting to know who you can help the most in a way which makes good money?
Is your own name perfect for your business? Remember, being your own boss is all about acting braver and more confident than you actually feel!
SO JUST FOR A MOMENT CONSIDER NAMING YOUR BUSINESS AFTER YOURSELF:
How easy is it to spell your name?
Is it very common?
What comes up when you search it on sites like namecheck.com?
Is your name available on social and as a domain?
And if it is, ask why would you not want to use it?
It doesn't get more unique than that! Think about using your own name.
DO ANY OF THESE FEARS HOLD YOU BACK?
I'm really a bit worried about having to use my own name.
What if I am not good enough and people will judge me?
I invite you to be super brave and add your own name to the list of unique business name ideas. Add it right at the top. It's a great choice!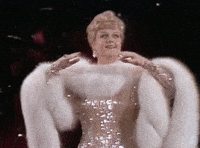 AS A FINAL STEP, CONSIDER THESE QUESTIONS TO NARROW DOWN YOUR IDEAS:
Does your name:
Make you stand out in a good way?
Resonate with your ideal audience?
Sound good – Try saying it in front of the mirror, to your family and potential clients. How do you feel when you say it? What reactions do you get?
Do you feel energised and motivated by it?
Does it easily lend itself to a visual treatment?
Does it show what you and what you do and what you care about?
Are you likely to bring in a team as in an agency set up? Then a standalone name, which distances you more might work better.
⭐️A great tip here is that there is a trend for consumers wanting to get to know the people behind the brand name, so don't go down this route because you want to hide away.
YOU are your business or the founder of your agency. So be brave. Don't just take the easy route. Succeeding in business is all about stepping out of your comfort zone. If you're thinking of speaking on stages or maybe writing a book to inspire people with your story why would you not use your own name? It's certainly what I'd do if I was to do it all again.
WOULD YOU LIKE MORE MARKETING TIPS IN YOUR INBOX?
Sign up to receive Wunder Mail below – your weekly WunderHit of free personal brand marketing and social media news for digital agency owners.